Join PFAN at iPitch@ACES2023
We are excited to share the news of an upcoming collaboration between PFAN and the Sustainable Energy Association of Singapore (SEAS). Together, we will be hosting the iPitch@ACES2023 event at the prestigious Asia Clean Energy Summit (ACES), scheduled to take place at the Marina Bay Sands Convention Centre in Singapore on 25 October 2023.
Event Details:
Date: 25 October 2023
Time:
iPitch Start-up Pitching (1:00 PM – 4:00 PM)
Investor Reception (4:00 PM – 6:00 PM) (*By invitation only. For any inquiries related to the Investor Reception, please contact Ms. Nancy Nguyen, Southeast Asia Regional Manager for PFAN (nancy.nguyen@pfan.net).
Venue: Asia Clean Energy Summit – Conference & Exhibition. Exhibition Ballroom – Roselle Simpor Ballroom 4700, Level 4, Sands Expo & Convention Centre, Marina Bay Sands, Singapore.
iPitch Overview:
iPitch is designed to bring together visionary start-ups and forward-thinking investors in a dynamic and efficient manner, using a 'speed dating' format. Each participating start-up will have a focused 5-minute window to deliver their pitch to potential investors, followed by an additional 5-minute segment for Q&A. This unique format ensures that you can quickly evaluate and engage with a variety of promising ventures in a short amount of time. Below is a list of the 12 iPitch finalists: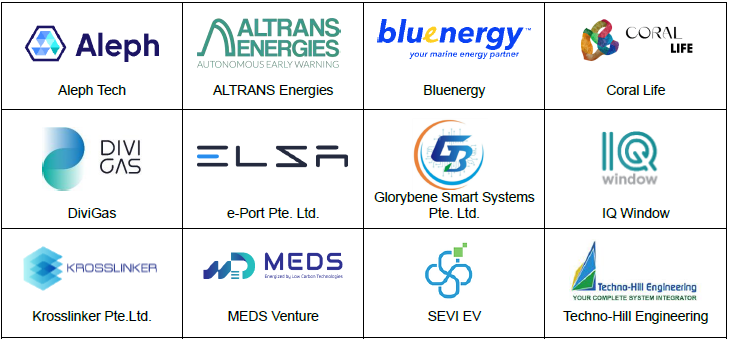 In addition to the dynamic pitching sessions, selected iPitch start-ups will also be allocated booths during the ACES event from 24-26 October. This will provide them with a platform to showcase their products and services. For investors and potential collaborators, the iPitch booths will offer an excellent opportunity to meet and engage in substantive discussions with the start-ups, understand their business models and scale-up strategies and set the stage for future discussions and strategic collaboration.
Join us! Register today here: https://www.asiacleanenergysummit.com/home