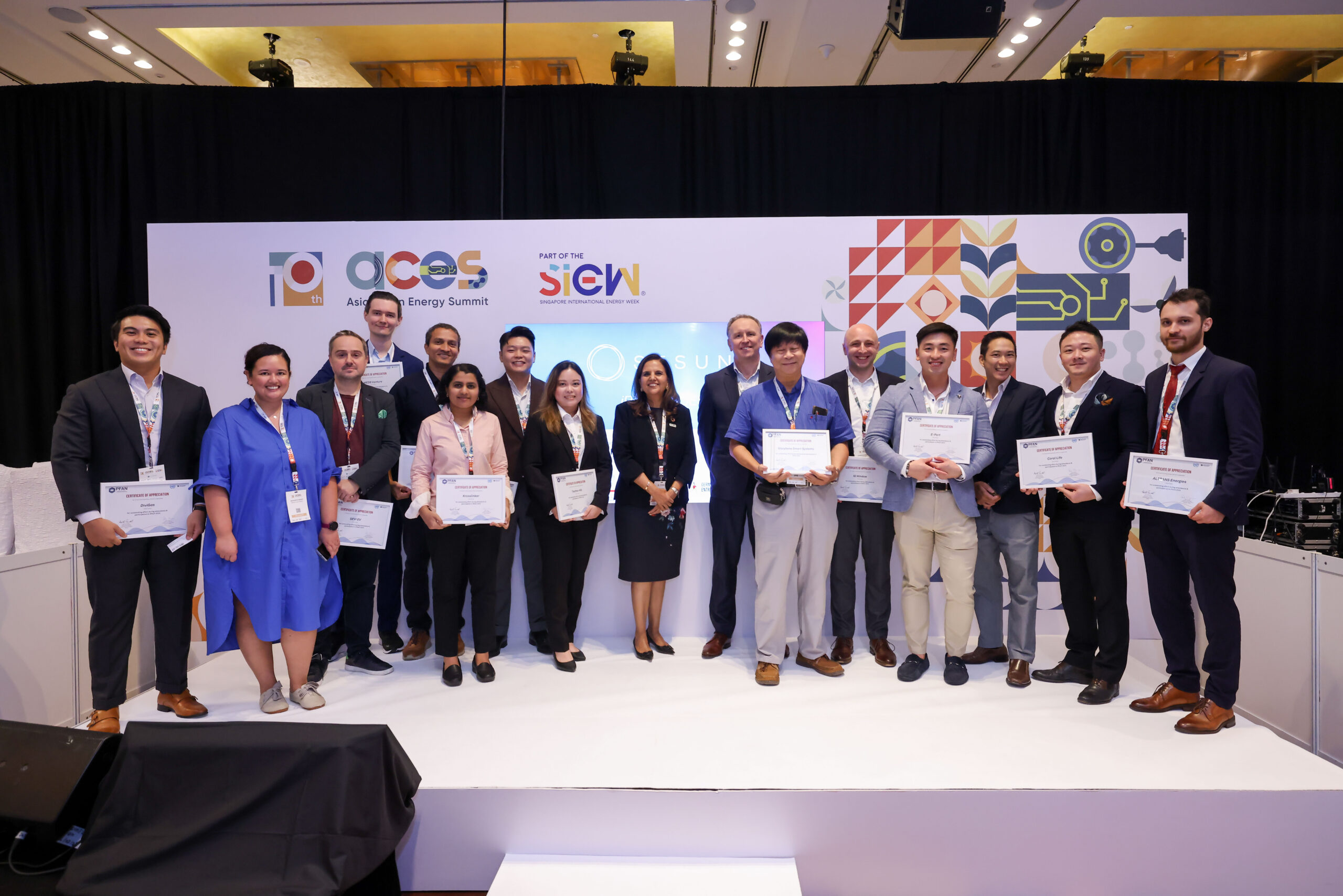 Winners of iPitch@ACES2023 Showcase Cutting-Edge Innovations in Clean Energy
On October 25, 2023, at the esteemed Asia Clean Energy Summit (ACES) hosted at the Marina Bay Sands Convention Centre in Singapore, twelve start-ups stepped into the spotlight. The panel, featuring Andrew Wong, Director of TRIREC; Marga Mazo, Investment Director of Mirova SunFunder; Peter Story, PFAN Global Coordinator; and Stanley Ng, Program Director of New Energy Nexus, had the challenging task of selecting the standout performers.
Taking home the coveted titles are:
Coral Life – Best Disruptive Start-up: Coral Life impressed with its approach of utilizing a central cooling unit that slashes BTU output by an impressive 80%. Their innovative network of strategically placed conduits efficiently cools entire buildings.
Blue Energy – Best Innovative Start-up: Blue Energy captured the spotlight with a user-friendly solution—a mobile platform featuring six Blue Tidal Turbines. Mounted on a barge, these turbines, ranging from 7kW to 100kW, provide remote islands with a sustainable alternative to diesel power by harnessing tidal energy.
E-port – Best Scalable Start-up: E-port, a Singapore-based tech trailblazer, clinched the Best Scalable Start-up award with its flagship eLSA 'ship-in-port' Digitization, Data, and e-Commerce platform. Tackling the maritime supply chain wastage issue in the $20 trillion global seaborne trade, E-port's solution promises scalable and impactful change.
The 2023 iPitch winners not only demonstrated exceptional innovation but also showcased the potential to revolutionize the clean energy landscape.
For additional details about the event or the winning companies, please contact Peter du Pont, the PFAN Southeast Asia Regional Coordinator, at peter.dupont@pfan.net.
We would like to take this opportunity to thank all our supporting and partner organisations, as well as our esteemed jury members and mentors:
Gallery: