Finance mobilised (USD millions)
10
MW added generation capacity of renewable energy
5.84
Haiti is one of the most impoverished countries on the planet, where only 47% of the population has access to electricity. Ongoing security and governance crises which have made the country inhospitable to infrastructure development, alongside logistic and climate-related challenges, pose a major challenge to setting up off-grid solar installations. But one company is on track to overcome these challenges – EarthSpark International, with their plan to connect over 120,000 Haitians to reliable renewable-powered grid electricity.
Currently, around 5,000 people are benefitting from an affordable supply of clean energy in the rural areas of Les Anglais and Tiburon, over half of whom are lowest-income customers.
"Access to electricity is life-changing'' says Allison Archambault, President of EarthSpark. People have more opportunities when electricity is available. This is grid electricity, so it's not only for homes, it's also for businesses – so it's food businesses, it's service businesses, it's telecommunications, it's pharmacies, it's all sorts of little town businesses that are happening in rural towns in Haiti.''
© EarthSpark
EarthSpark's mission is to build resilient energy systems to truly serve the needs of diverse local populations which will help tilt the scales in favour of climate stabilization and broader peace and prosperity. In places where large-scale grids can't service the whole population or the infrastructure just doesn't exist, locally based renewable solar and effective energy storage are critical to meet this goal. Allison sees their clean energy microgrids as a microcosm of how electricity and energy systems around the world are evolving to meet people's needs with local and sustainable solutions.
For EarthSpark, this is an exciting opportunity to prove what is possible and to build best practices that are relevant not only to rural Haiti but also to other parts of the world. In addition to their microgrids, their spin-off technology company, SparkMeter, is now providing smart metering, billing, and grid analytics hardware and software services in over 30 countries.
PFAN Advisor Jorge Barrigh has been championing EarthSpark since 2019 when Allison looked for help in securing financing for the project. She discovered PFAN, which appealed to her as a service that could potentially serve as a connector and an advisor to help them reach financial close. ''We've matched her cadence and resilience along the way – Allison has a deep understanding of the entrepreneurial spirit,'' says Jorge. ''EarthSpark is a model project in the Caribbean and their microgrids are the most reliable in the country.''
"It's very helpful to have someone so knowledgeable and engaged scanning the horizon for opportunities,'' says Allison. ''Jorge from the PFAN team has taken the time to understand our project and our needs, his specialized knowledge of the sector and his visibility into upcoming opportunities – combined with his authentic care for seeing these projects succeed – has been a wonderful support as we work to reach financial close on our solar microgrid scale-up project in Haiti. It's a challenging funding environment, so I most appreciate the continued engagement of the PFAN team members because they do truly care about project success.''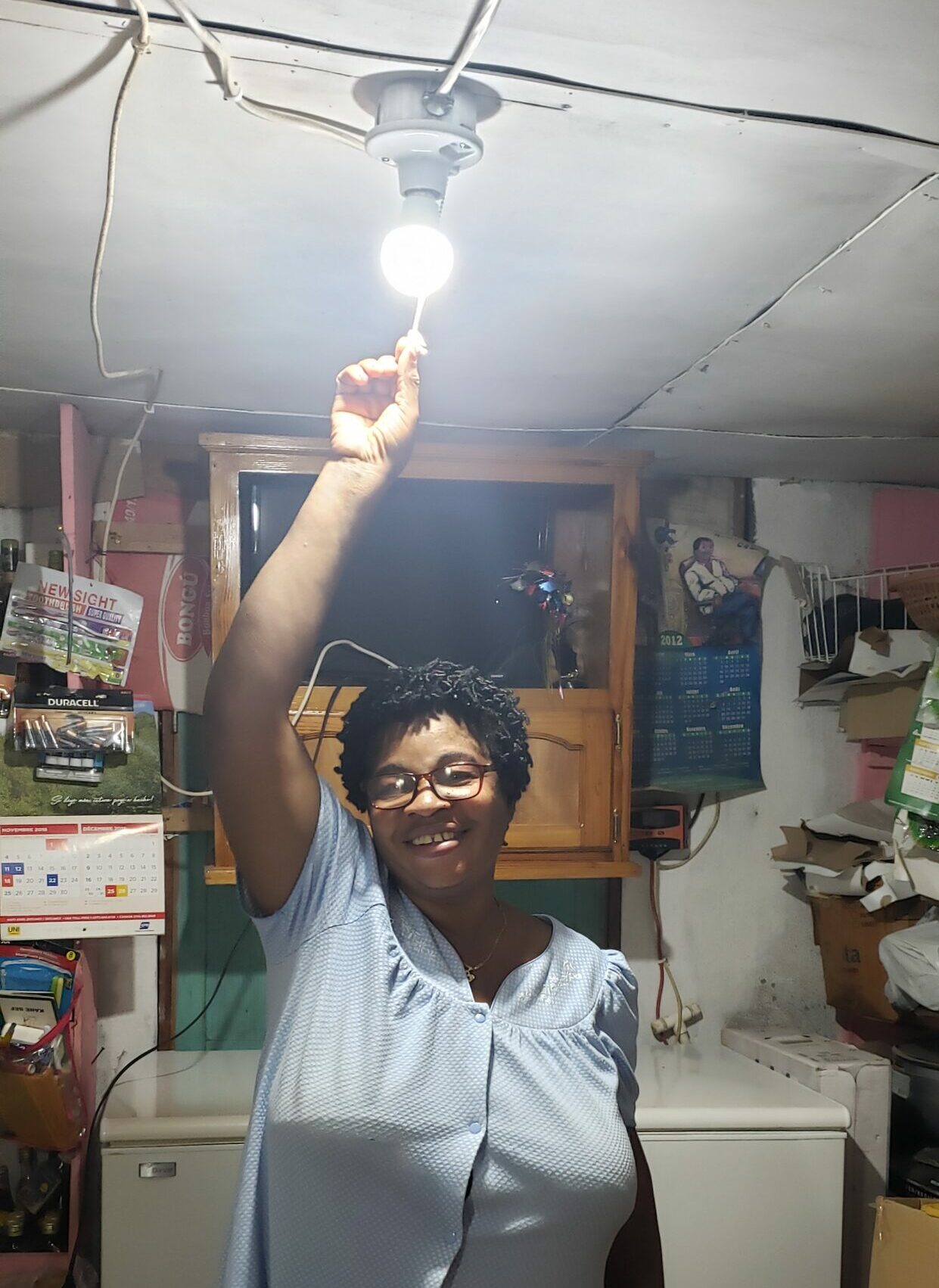 EarthSpark is not only 67% women-led, they integrate their own award-winning Feminist Electrification Methodology into their practices to include women meaningfully in all aspects of what they do. This lighthouse activity won the United Nations Momentum for Change award in 2018 as a real-world example of what climate action looks like. The theory comprises five pillars of feminist electrification with an attention to the gender, inclusiveness around workforce development, governance, planning, actual community services and SME support.
''The exciting thing is that when electricity arrives for the first time, there are many things that change in that community, and so when gender outcomes are part of the electricity planning process, there are big opportunities to have big gender impacts in the community,'' says Allison.
EarthSpark is living up to its international name – they have just helped launch the first solar microgrid in South Sudan and are currently exploring partnerships in other geographies. They are currently seeking funding to further their mission, and interested investors are highly encouraged to contact Allison (allison[at]earthsparkinternational.org) directly.