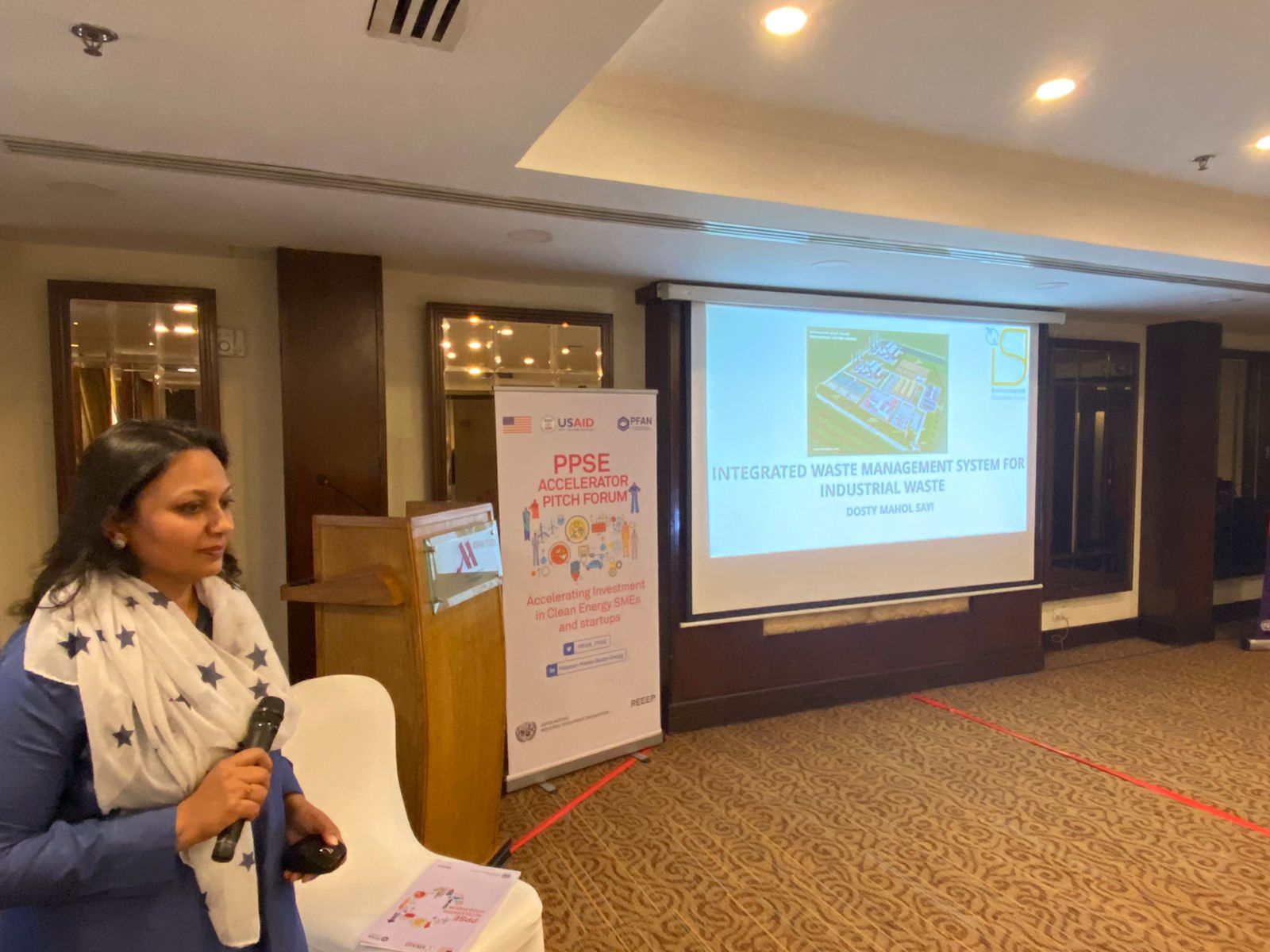 PPSE holds its first SME Accelerator Pitch Forum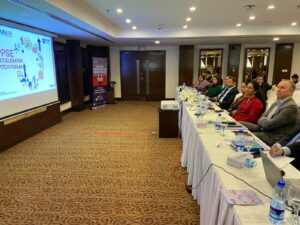 The Pakistan Private Sector Energy Project (PPSE), funded by USAID launched its flagship SME Accelerator Program in November 2021 where 30 SMEs were inducted from solar, electric vehicles, energy efficiency and circular economy sectors, these companies were provided a series of training on different topics over six months cohort to enhance their capacity under phase-1 that concluded in April 2022. Of these 30 companies, 8 have been further selected for phase-2 of a tailored cohort training in the final stages of the accelerator.
The accelerator program is delivered by the Network for Global Innovation (NGIN), an international organization with experience and demonstrated success supporting thousands of clean energy entrepreneurs in over 22 countries, including Pakistan.
The NGIN team has extensive experience of advanced acceleration of clean energy ventures in both the developed world and emerging markets. Through their previous roles as co-founders and senior management at the Los Angeles Cleantech Accelerator (LACI), supporting the growth of 120+ startup companies within the incubator, NGIN team has secured $228 million in external investment and created 2,000 jobs. NGIN's acceleration combined with PFAN's diverse and dynamic advisory and technical experience, the SME Accelerator in Pakistan has proven to be a unique opportunity for emerging companies to receive advanced entrepreneurship training, business coaching and customized support from international and local clean energy experts.
To strengthen SMEs pitching skills and connect with investors, PPSE held an Investor Pitch Forum on August 1st at the Marriott Hotel in Islamabad. The event also showcased the success stories of two mature start ups, ezBike and Harness Energy,  from the accelerator program who were able to raise financing for scaling their business and growing traction. In addition, the forum also presented  the eight finalist companies from solar, electric vehicles, energy efficiency and circularity sectors to pitch their business scale-up plans to a panel of investors and industry experts to attract more financing and fruitful partnerships for their long-term business growth and expansion. The investor panel included various venture funds and angel investors such as Seed Ventures, Inaara Ventures, Jazz and LMKT as well representatives from USAID and PFAN Global.
Rabia Bukhari, Program Management Specialist USAID and Peter Storey, PFAN Global Coordinator delivered remarks to open the event and Ammar Yasser, Chief of Party of PPSE, gave a presentation elaborating on PFAN PPSE's value proposition in the clean energy ecosystem.
The 8 SMEs who are receiving the tailored accelerator services include Eco Energy, ezGeyser, Elixis Bikes, Mode Mobility, Greenovation, ISP Environmental Solutions, Allied Solar and ezBike. Several companies such as Elixis Bikes are already in talks for partnership with panelists, proving that these companies are ripe for scale up and investment. We wish all of the accelerator finalists best of luck going forward!