SME Accelerator in Pakistan
At PFAN, we understand that great change starts with an idea and building a business out of an idea takes a lot of time, expertise and effort. SMEs have innovative ideas in the clean energy space but often lack guidance and resources. To amplify and support these early-stage green-companies at the Small Medium Enterprise (SME)/startup level, we launched our first ever accelerator program in Pakistan in 2021. Since 2006, PFAN has leveraged over $2Bn of investment for 155 clean energy projects and ventures.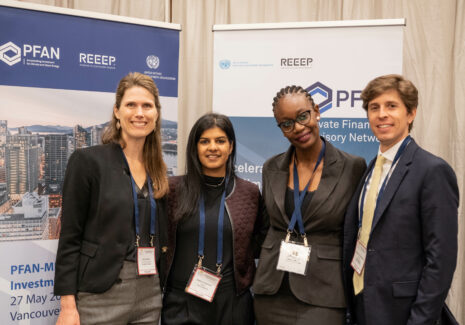 Shortlisted SMEs are currently inducted in our accelerator program, delivered by the Network for Global Innovation (NGIN), an international organization with experience and demonstrated success supporting thousands of clean energy entrepreneurs in over 22 countries, including Pakistan.
NGIN's acceleration combined with PFAN's diverse and dynamic advisory and technical experience, the SME Accelerator in Pakistan is a unique opportunity to receive advanced entrepreneurship training, business coaching and customized support from international and local clean energy experts. This will also provide SMEs seamless entry to PFAN's diverse technical expertise and investment advisory services.
If you are interested in learning more about our accelerated companies and the intensive online tailored and rigorous 1:1 coaching for ventures, keep watching this space!