GSR Energy Holdings (GSR)
Equity raised (USD millions)
19
GHG mitigation potential (thousand tonnes of CO2e/year)
200
Refining business for a cleaner, equitable and resilient world
Could a biorefinery in Belize be the solution for resilience in the Caribbean? Project developers GSR, PFAN advisors, and more than $100 million in financial backing certainly indicates a great deal of confidence in this statement, but is this simple optimism or are replicable biorefineries the solution for reaching SDGs for the 27 SIDS and other developing states?
For Sharon Hughes, the co-Founder and CEO of GSR Energy Holdings, it is not just an optimism, but a confidence that comes from decades working in for the biggest oil companies, understanding refineries and learning from the mistakes that project developers have made in the past.
"We are experts, not just project developers. We wanted to do this ourselves not only because we understand the business, but we also have a passion that goes beyond the science, and we know the positive impacts bioethanol could have in places like Belize. We know that we can ensure gender equity across the entire value chain, see high profits and investment into SIDs and ensure that ours is a solution resilient to climate crises."
The project has six pillars, each of which are achievable at scale, according to Hughes. From supporting the Belize economy, ensuring profit-sharing for all employees, to becoming the world's first gender-equal refinery, Hughes is raring to go. "We hit all the SDG goals and we're here to lead by example."
While the project will launch in Belize – the most cost-effective and most viable country to launch in  –  the plan is to replicate the project globally, and specifically in countries most vulnerable to climate change. According to Hughes, GSR and biorefineries just "make sense".
The GSR Biorefinery in Belize project constitutes a breakthrough for the economic production of low-carbon liquid fuels. This breakthrough has been sorely needed, as the anticipated contribution of renewable liquid fuels to global warming goals has been woefully lacking, with a 22-billion-gallon shortfall in government-mandated ethanol supply predicted for 2022, while at the same time providing 5MW of firm electricity capacity to the Belize electric utility.
Trusting the process
For PFAN Advisor Patrick D'Addario, the difference between GSR and other climate smart businesses is the expertise behind the brand, and the dedication the company has brought to the PFAN process.
GSR is made up of highly trained technical people, who often know nothing about money or speaking to people who only 'know money'. "These are two different languages. The PFAN approach is to help bridge the gap between these two groups and to align the language being spoken."
"It's more than guidance. PFAN creates the opportunity for transactions to happen,' says D'Addario. "PFAN has to be relevant enough to get people to participate."
But the heart of PFAN, he says, is the entrepreneurs, and in the case of GSR, they have "the intelligence for coming up with the project and the ability to see it through, but critically they have the dedication and perseverance."
"Participating in the PFAN process and going through the motions is one part but having the willingness to listen to feedback and take suggestions on board is what makes the difference."
For D'Addario, Sharon is the "epitome of the entrepreneur".
"She has rearranged pieces so that the project could be attractive to other players. This is what the PFAN process is all about."
An example – at scale
"We can lead by example: not only can we save oil companies money, provide a great return on investment, and ensure energy resilience, but we will also be able to quantify that gender equality is more profitable and better for the environment," said Hughes.
Each of the team has a different reason for this gender-focus; some are going it for their daughters and nieces, while Hughes herself is doing it because her father and husband said she could. In fact, while research shows that women in the US will not earn equal pay in this generation's lifetime, GSR shows that it can happen 34 years earlier simply through the way the company has been structured. 'It doesn't need to be hard to reach SDGs in business. We are starting from the beginning and want to show others how to do the same."
As the world's first women-owned, lowest-cost, highest-profit biorefinery awaits it's final 3% foreign direct investment, the company is preparing the groundworks – literally. Utilizing land unneeded for food cultivation, GSR's sugarcane will require no additional irrigation and use organic ethanol production by-products for fertilization, producing 22 million gallons of ethanol yearly. One percent of Belize's work force will be engaged in the production chain, with women receiving equal pay and holding at least half of positions at all levels.
The GSR Team has won a total of US$225,000 in grants from the Inter-American Development Bank and USAID for its GSR Biorefinery in Belize project.  Subsequently, PFAN advisory support helped the GSR team to focus its approach to investors and to revise its business model to attract a range of public and private investors.
Background
GSR is a joint initiative of Belizean and US nationals who share com­mon goals – to provide Belize with baseload electricity (currently, 100% is supplied from Mexico) and to help the US alleviate its shortfall of mandated imported sugarcane ethanol (U.S.'s only available source is Brazil). GSR's US founders are former British Petroleum (BP) oil refinery optimization experts.
The GSR Team and GSR Partners will build, own and operate the GSR Biorefinery in Belize.  The equipment for the biorefinery will be provided by the same Brazilian manufacturers who supplied Shell's #1 Brazil biorefinery. The GSR Team will optimize this technology for carbon efficiency and cost-effectiveness, with the goal that GSR Biorefinery in Belize will produce ethanol at a breakeven price of US$1.50/gallon – at US$0.50/gallon less than in Brazil.
Furthermore, GSR has partnered with the world's-best sugarcane experts to enhance sugarcane productivity to further decrease Belize's already-low sugarcane production costs to assure long-term supply. Free of legacy technical (and institutional) constraints that have hampered the growth of the Brazilian sugarcane ethanol industry, the GSR Biorefinery will become the lowest cost sugarcane ethanol producer and a model for the expansion of the fuel ethanol industry.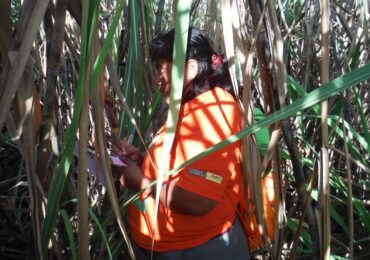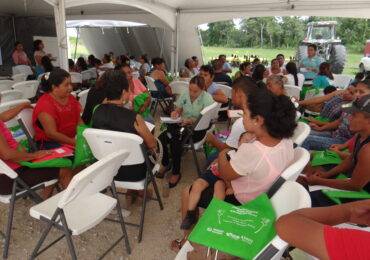 We want to partner with others, we want to learn from others. This has been one of the many benefits of PFAN. PFAN has helped us focus our approach and attract foreign direct investment. I am comfortable telling you the facts; PFAN has helped us hone our presentation. We have a very small amount of time to catch the investors' attention. PFAN has helped us improve how we do that.