First Investment Roadshow in Pakistan Kicked-off in Karachi
Dr.  Muhammad Sohail Rajput, Chief Secretary Sindh, Government of Pakistan and representatives of USAID and US Embassy jointly inaugurated an Investment Roadshow geared towards raising climate investment in Pakistan for SMEs in solar and wind energy, giving on and off- grid energy solutions as well as innovative companies working on net neutrality goals of the country. The 2-day investment forum and expo took place at Avari Towers in Karachi from 3-4 May, 2023, bringing key financial institutions and investors together.
The event was organized by USAID-funded Pakistan Private Sector Energy Project, that is implemented by by the Private Financing Advisory Network (PFAN) in partnership with UNIDO and REEEP. PFAN has globally raised $3bn in investment in climate finance to date.
Chief Secretary Sindh delivered the keynote address and commented on Pakistan's ripe investment readiness as well as the pressing need for sustainable infrastructure scale-up.
I am glad to learn that Sindh was found to be a priority province by the Pakistan Private Sector Energy project as our province is rich in scaling up of wind, solar and waste to energy in our provincial and national energy strategy."
– Dr.  Muhammad Sohail Rajput, Chief Secretary Sindh.
The U.S. Consul General Lahore Liam O'Flanagan affirmed the United States' support for clean energy projects his address and noted that building a robust pipeline of clean energy and circularity companies is integral in driving the clean energy transition forward.
USAID employs a number of tools to support the Government of Pakistan's climate goals, including the PPSE Project, that directly supports businesses to strengthen the clean energy market in Pakistan by lobbying investment for low carbon, climate resilient projects."
– Liam O'Flanagan, U.S. Consul General Lahore
The question is where the financial sector will be standing in the clean energy transition. Whether it will be mobilizing investment or if we will come up with innovative mechanisms which will help finance the transition. I hope this investment roadshow will help spark this discussion and help pave the way."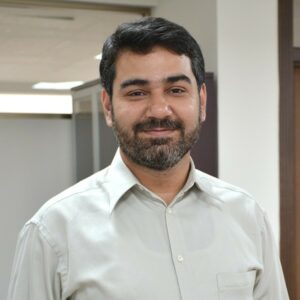 – Ahmed Ammar Yasser, PPSE Chief of Party
PFAN has held many roadshows all over the world. I am very impressed by the quality of project develop expos as well as the excellent turn-out from the investment community. I am hopeful that the investment forum will culminate in raising dollars for projects."
– Peter Storey, PFAN Global Coordinator
The expo and day one featured pitches were from companies ezBike, Zyp Technologies, Yes Electromotive; A-Charge Limited, Ray Data Analytics; and Ouroborus, in electric mobility, cleantech and circularity, respectively from selected from the PPSE project pipeline.
Day two of the investment roadshow was inaugurated with opening remarks from Dr. Shamshad Akhter, Ex Governor State Bank of Pakistan who is a renowned development economist, United Nations diplomat and banker who also served as the caretaker Finance Minister of Pakistan.
Pakistan has not yet attracted new and innovative finance opportunities offered by the international market and public-private partnerships. If Pakistan can show a strong pipeline, the finance is there globally."
– Dr. Shamshad Akhter, Chairperson, Karandaaz
Opening speech was followed by a panel discussion on the role of national and international stakeholders to mobilize private finance for clean energy. The diverse panel discussion was moderated by PPSE's Chief of Party, Ahmed Ammar Yasser and included industry-leaders and innovators in finance, clean energy and sustainability: Dr. Shamshad Akhter, Ex Governor State Bank of Pakistan; Ayesha Aziz, MD, Pak Brunei Investment Company; Khizar Pervaiz, CEO, from Sind Enterprise Development Fund; Faisal Khokhar, Director, Board of Investment; Mehak Masood, Head of Sustainability and ESG, Artistic Milliner; and Peter Storey, Global Coordinator, PFAN.
Pitching companies on the last day included renewable energy technology companies: Adaptive Technologies, ACT Engineering Services, Albario Engineering, ACT Services, HAC Agri Limited, Zeus Energy Limited and Earth Gold and Britelite Engineering.
The closing remarks were delivered by Stephen Berlinguette, USAID Deputy Director, Office of Climate and Sustainable Development, where he commended the efforts of the PPSE team, project developers, advisors and investment community for coming together to strengthen climate finance.
I want to thank the investment community for their commitment to the economy. We really want to see these companies succeed who have put in a lot of work and we want to see you, as investors succeed."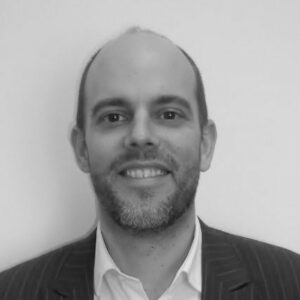 – Stephen Berlinguette, USAID Deputy Director, Office of Climate and Sustainable Development
Day 1 Showreel
Day 2 Showreel