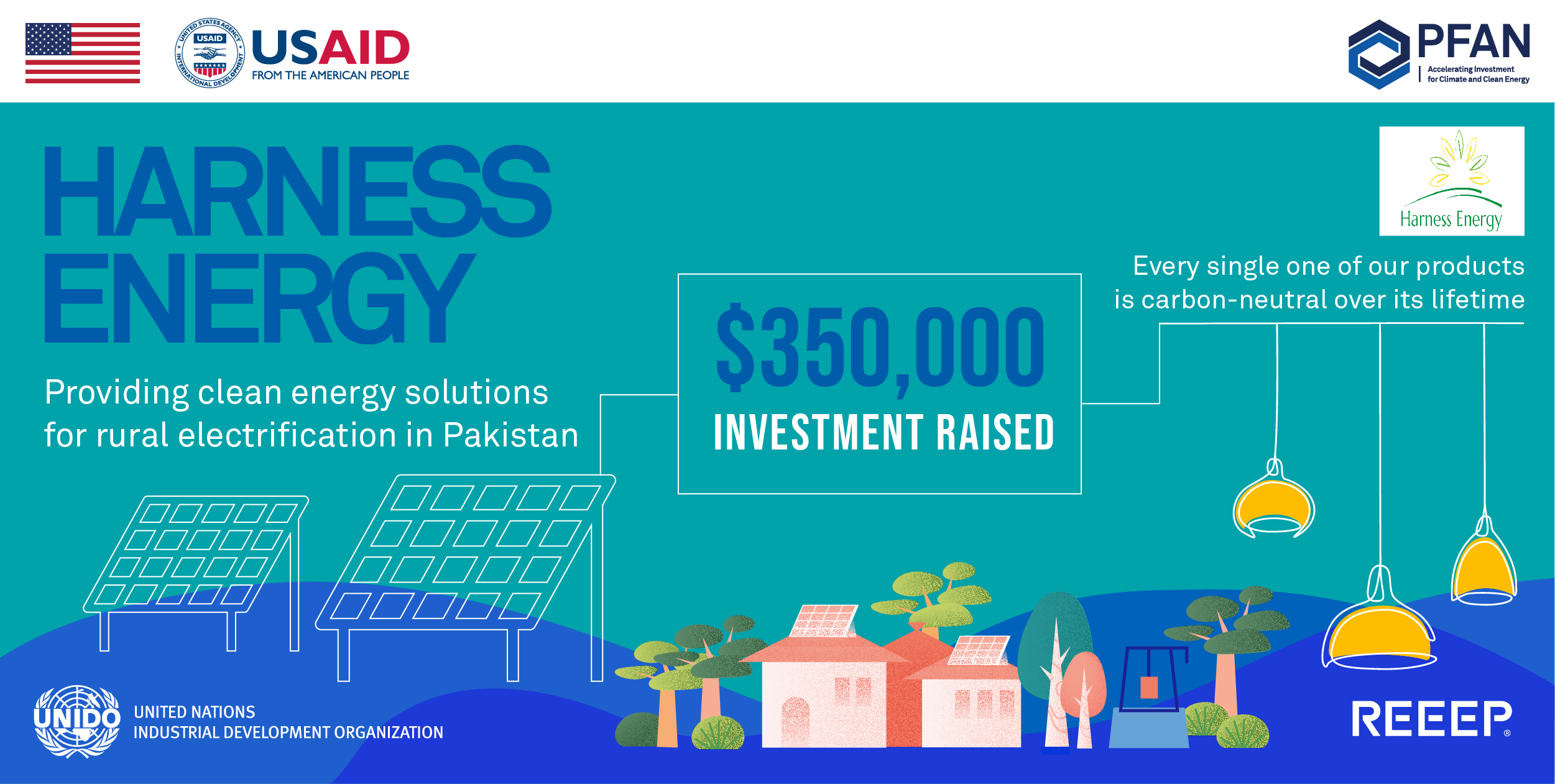 PFAN PPSE SME Accelerator's Harness Energy Raises $350,000 Investment
For urban dwellers in Pakistan or citizens in developed countries, it may be almost impossible to imagine a life without a reliable and constant electricity supply. However, "this is a dire reality that 96.6% of households in rural areas of Pakistan experience lack of reliable electricity supply or have no access to electricity" due to electricity shortfalls faced by the country.
Harness Energy (Pvt.) Limited, aim is to help off-grid rural residents save their disposable income by providing affordable energy solutions and help save emissions for Pakistan's carbon footprint and make it more energy-equitable and sustainable at the same time. They are one of the biggest distributors of IEC-certified solar lights and solar kits in rural Pakistan and have had organic growth averaging 10-12% every quarter for the last 3 years. They aspire to continue their market share and impact by concentrating on the diverse and affordable energy needs of Pakistanis in rural Punjab and Sindh.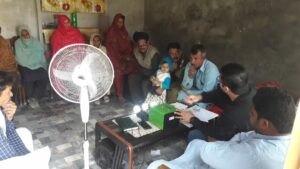 Harness Energy Limited joined the PFAN SME Accelerator program in November 2021, the founder and CEO Muhammad Shehryar and his team had been vying for the right investment since the company took off in 2016.
"Being in the PFAN Accelerator is like a hands-on business school where you learn from people and other founders who have similar goals to you. The case studies and learning from other CEOs in a similar field, especially young businesspeople like me was very helpful, you learn better leadership skills," said Mr. Shehryar when speaking with the PFAN Communications Expert.
He also mentioned that the Accelerator program gave him a deeper dive into the nuances of risk analysis, investment readiness, SWOT analysis and helped him become a better delegator.
The company is currently focusing on three main priority areas of rural electrification: cooling, lighting, and mobile phone charging. As these are the primary energy needs of their target demographic:  farmers and blue-collar workers averaging a household income of Rs. 20-22000 ($107) per month and family size of six. However, the company aims to expand towards television and refrigeration powering as well soon.
Owing to this demonstrated growth, traction, and bright ambitious vision, Harness Energy Limited, has recently successfully secured the $350,000 financing through private investors ranging from equity, working capital financing and debt.
A company is as dynamic as its team, which is why, a significant amount of this investment will be utilized to increase resource capacity, expertise, and staff. In the next eight to nine months, Harness Energy Limited plans to add three new positions in Lahore and three marketing agents in the field. The field agents will be based out of South Punjab and interior Sindh, and they will market solar products in villages and markets, bringing solar products to the customer's doorstep as currently the only way to buy them is to visit a retailer in the nearest city, which is often expensive and not accessible to all.
The Harness Energy team understands that a solar lamp can create the difference between completing your homework or falling behind in class for a child. Less kerosene lamps, means better health and less hospital bills for a family already struggling to make ends meet. A cooling system means that homemakers cooking over a hot stove all day have the respite of a fan to cool down.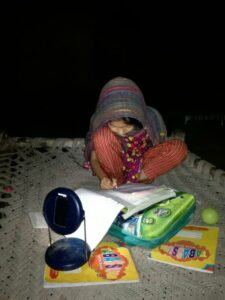 The company is striving towards meeting these customer needs to ones who need it most by leveraging Microfinance models, which means these solar products can be bought on need basis and paid back in manageable instalments.
According to the Harness Energy's CEO, "80% of our Microfinance loans go to women and they are simply better creditors, with many reporting a better quality of life as in the home or in the fields, they are spending the most time-consuming energy".
By tapping into the various needs of this underserved market, rural electrification, Harness Energy is helping power the lives of many residents and with additional investment, their impact is sure to grow.